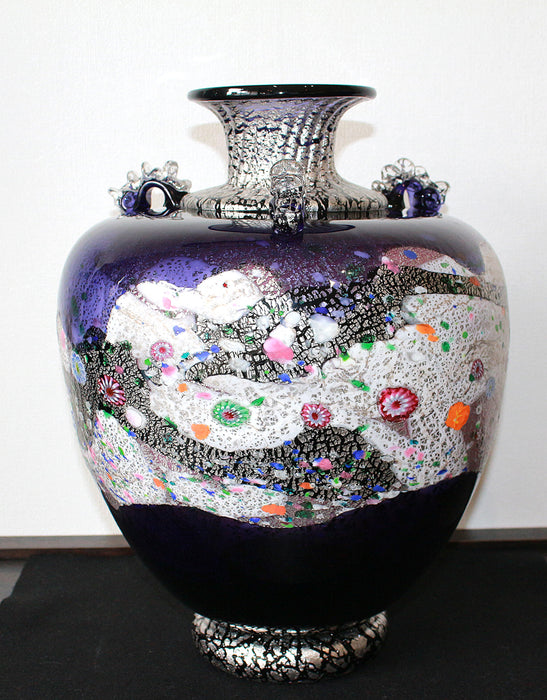 24468 黒木国昭 (プラチナ象嵌 「光琳」) KUROKI Kuniaki
Height 37.2 cm

Diameter 28.4 cm

It is a work of "Kuniaki Kuroki", a master craftsman of modern glass crafts, who expresses beauty with various traditions such as historical beauty heritage, romance such as folk tales, and tea ceremony with glass.

In 1991, the author was selected as the national "modern master craftsman" for the first time in the field of glass crafts.

This work is a three-eared vase (flower vase) of his masterpiece "Korin".

It is a fantastic work that expresses the world of "Ogata Korin", a master of the Rinpa school, with glass in a modern way, and makes full use of techniques such as layering and inlaying colors, gold leaf and platinum leaf.

It is a splendid gem that seems to be an author with such a philosophy that "we will dig deeper into the traditional beauty of Japan where it is related to history, romance, nature, and culture."